Now Enrolling
December 9th, 10th, 11th

3 DAY LASH-A-THON
Join the 3-Day Lash-a-Thon, the most comprehensive lash extension course designed to empower new and current lash artists with the knowledge and skills needed to excel in their careers. This unique in-person course offers both theory and in-person, hands-on training.
Learn More
BECOME A LASH ARTIST
Congratulations on taking the first step to starting a new career!
Why train with Lash Primp?
Lash Primp offers courses for all levels of learning under the guidance of our Master Lash Artist Amir (Rima) Johnson. Our hands-on education, intensive marketing packet, and business-building instructions will help to navigate your success. We focus on small settings that offer low-stress environments and free's students from the fear of failure. The class will never go on without the student. Show up ready to learn! Lash Primp offers Online, Hybrid and Private trainings to suit your learning needs.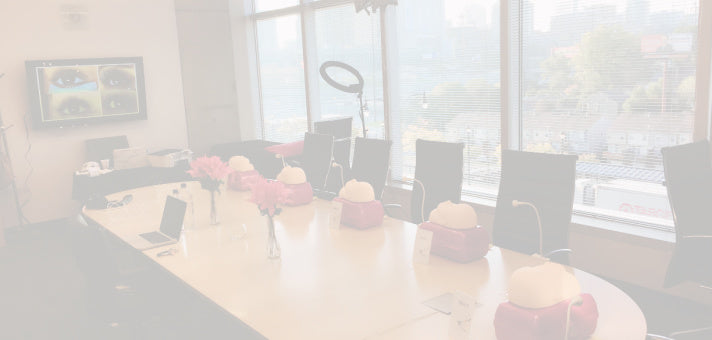 Classroom Training
Lash Primp Academy's 3 day Lash-A-Thon course offers comprehensive training in eyelash extensions. Participants will learn a wide range of techniques, including lash preparation, application, styling, and maintenance. The course covers all the essential skills and best practices needed to become proficient in eyelash extensions, ensuring that participants are well-prepared to start their careers in this field.
Learn More
Hybrid Learning Approach
Lash Primp Academy's hybrid course combines the advantages of both in-person and online learning. Participants can access course materials and lectures online, providing flexibility and convenience. The in-person sessions offer hands-on practice and personalized guidance from experienced instructors, allowing participants to refine their skills and receive real-time feedback..
Read More
Meet your Trainer
Rima J. Speaks is an accomplished entrepreneur and influential figure in the beauty and business world. As the CEO and founder of Lash Primp Academy and Lash Primp Supply Store, she has built a successful career spanning over a decade in the beauty industry. Rima's expertise extends to various aspects of the industry, including salon ownership, beauty influencing, business coaching, and mentoring.
Read More
I took one of their training courses! I've also had my lashes done by Rima! She does amazing work! A wonderful teacher! I walked away with so much information and confidence In my ability to perform eyelash extensions!

Eva Parzyszek
I honestly enjoyed training with Rima and her LashPrimp company. She's very informative, well rounded and really helps you learn the lash game. Her patience and help makes you want to invest more in yourself and take her classes continually. Thanks for all that you done to help!

Erica Watts
Amir is awesome at what she do!!! My lashes look flawless! More importantly this company has some of the best customer service I've ever experienced. Easy booking!!! Great communication!!! Great location!! I will definitely be back.

Joneisha Roach
I Love Lash Primp, Rima Was So Helpful and such a great teacher. Her work also speaks for itself the bomb !

Talia Hankins
Rima hands down is the best lash trainer and I am so glad I chose her!!! Thank you Rima

Tamara Pressley
HAD AN AMAZING TIME TRAINING WITH RIMA AT LASH PRIMP. ONE OF THE BEST LASH TRAINING I EXPERIENCED. I recommend LASH PRIMP to Beginners and professional. Thanks a lot LASH PRIMP! You are the BEST!!!!

Sherryon Moore